Come Kneel Before Me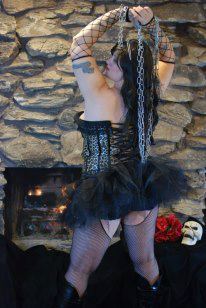 Name: ladySiren
Location: Chicago, IL
Call: (262)325-5822
Age: 33
Height: 5′ 11
Size: 40+D
Ethnicity: Caucasian
Service: 1 HR: $200
Availability: Deposit may be required
Website: ladysiren.webs.com
I am Lady Siren..You will kneel before me and Honor all I am.. You will Eat, sleep and go about your day thinking of how you will please me.
In Greek mythology, the Sirens are creatures with the head of a female and the body of a bird. They lived on an island and with the irresistible charm of their song they lured sailors to their destruction on the rocks surrounding their island.
I am the Modern day Siren. I will lure you in with the words I write and the smile I give. You will give give give until you hit the point of destruction. I will then smile laugh and wait for the next male to be weakened by my song.
I offer many forms of slavery and Domination. If you are located between Chicago and Milwaukee (and have seen my ads for sessions) Click the Tributes tabs for session types and rates.
Phone number
(262)325-5822
Link to reviews (the erotic review)