Naughty & Nice Naked Massage!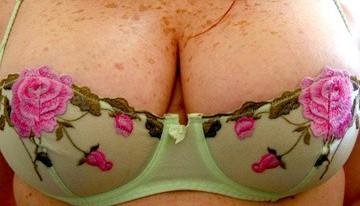 Contact Phone: (312) 528-9180
Services Offered: Incall only
Who: a mid-thirties, cute, curvy, size 12 brunette with fair skin, freckles and soft DD breasts. I am a well educated, warm, trustworthy, kind massage therapist with a sensual touch who values your privacy and your desire for blissfully relaxing stress relief. I am nice and normal.
What: an honest to goodness REAL massage on a comfortable massage table with soft linens, soothing music and a topless or nude caring massage therapist. I combine the delicate art of sensual relaxation with quality, therapeutic massage therapy in a quiet, smoke free environment that will leave you feeling refreshed and happy. Mutual touching is more than welcome.
When: various hours between 10 a.m. and midnight.
Where: at a location less than a mile south of Wrigley Field at a private, clean and quiet location. Location is easily accessible by both the red and brown line trains. Free street parking is plentiful in this upscale neighborhood. Guests are always welcome to shower before/after their session.
$125: 60 minute DELUXE TOPLESS full body sensual massage
$175: 60 minute DELUXE NUDE full body sensual massage
$200: one hour mutual massage – nude, of course.
*available for guests who have visited me in the past.
If you're a polite, respectful gentleman who would like an extra special sensual massage session, please call me at (312)528-9180.