Mature Massage by a Very Sexy Woman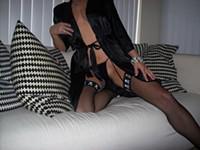 Phone: (847)275-0641
Mature exclusive companion & a very diverse women!
I strive to provide experiences to a select few.
who can appreciate a lady who is mentally captivating as she is physically alluring!
I dont simply provide a service, I provide an experience!
Alway's tastefully & appropriately attired to ensure I
turn & never raise any eyebrows.
I'm a joy to be with!
Discretion assured always!
Experience my massages!
Susan
(847)275-0641
Phone number
(847)275-0641
Link to reviews (the erotic review)