Kurumi Gray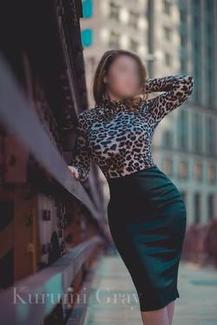 Phone: (773)349-2383
Email: booking@kurumi-gray.com
Website: www.kurumi-gray.com
I'm an English-Japenese Vixen, equal parts quirky, sultry, sexy and a little kinky. Hedonistic exploration is my sanctuary. My style is glamorous yet simple, and I have a love for incorporating pin-up styles while being modern and sophisticated.
To relax, I'm generally curled up under the covers with a good book, or I'm in the kitchen, wearing nothing but an apron, trying to figure out how to make my cookies rise.
Fair skinned and curvaceous, I stand at 5'5 with a natural DD bust, 23 waist, 36 hips. My face is innocent and sweet, a stark contrast from my provocative and full figured body. My almond shaped eyes are inviting yet mysterious, my lips are delicate and pouty, my hair is thick and voluminous.
Email is the fastest way to contact me, as I may not get the chance to reply through PM as quickly. I don't take P411 as the only form of screening, please fill out my booking form to request a date with me. You may leave the references section as 'N/A' if you have okays in the last 6 months. Thanks!
Phone number
(773)349-2383