Jamie Love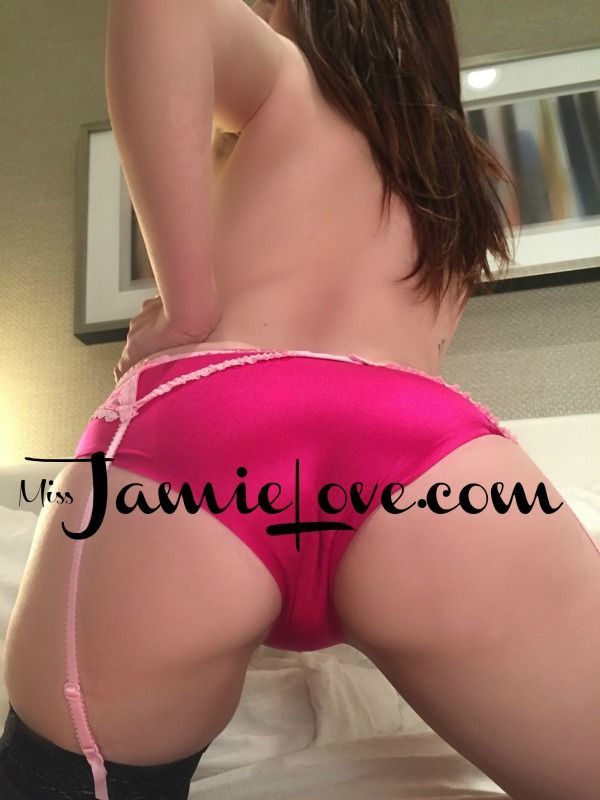 Phone: (315)696-1227
Email: jamie.love532@gmail.com
Website: www.missjamielove.com
Hello Handsome,
​Are you in midst of a busy, responsible life that has left you little room to express the passionate spirit that you carry deep inside. In a position in which you must keep your youthful spirit hidden away while you are the strong, successful person everyone else turns to for help. Maybe, like I, you fantasize about meeting someone who will indulge in your deepest desires, meet your jokes with laughter, and forget about the daily demands you attend to. A sweet, soft skinned nurturing woman who is both mature enough to engage with you and has a presence that will tempt you. A playmate that will both satisfy you and leave you filled with an intense fervor.
Physically…. I am 5'6 and slender. I have straight auburn hair that reaches halfway down my back. A true girly girl, I absolutely love getting all dressed up and pretty for you, so you will always find me to be dressed for the occasion with sexy undergarments. I am your gift to yourself, and you have to unwrap me. 😉 My body is all natural, and my 34B breasts are perky, with my left nipple pierced. I have a down to earth, bubbly personality that will instantly set you at ease, and a body that will have you instantly addicted. ​
I absolutely love offering companionship, and have met some of the most interesting people this way. The only regret I have about offering companionship is that I didn't start doing it sooner! ​While each session is completely unique, you will find that I am both open minded and eager to make our time together completely unforgettable. ​​ I consider myself to be a poly-amorous pansexual. If you don't know what that means, it means I don't believe in monogamy and I fall in love/am attracted to with human beings; I don't fall in love with/have an attraction to someone's gender. I fall in love/am attracted with what you have on the inside. ​​​
Let's take a respite from our responsibilities and indulge our hedonistic desires together… When the door shuts we will forget about the outside world and just concentrate on one another. Are you ready? I am!
Please email me to book! jamie.love532@gmail.com – Don't forget to follow me on Twitter! @jamie_love_solo
XOXO,
Jamie Love
Phone number
(315)696-1227
Link to reviews (the erotic review)