Heather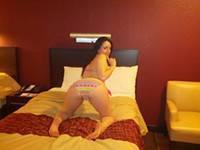 Phone: (213)924-8306
Come and Play with Me ! !
I am Sooo ready for you, Right This Moment .
(& this IS Me seriously)
I like to play all day and all night and in All sorts of ways!
I'm pretty straight,but very bendable . .
come and see how many ways You can bend me
My name is Heather & I am waiting right by my phone,
so Call Me !
NO AFRICAN AMERICANS!
(213)924-8306
Phone number
(213)924-8306
Link to reviews (the erotic review)